Mr. Greg DohertyTTR | Sotheby's International Realty400 South Washington StreetAlexandria, VA 22314
Dear Greg,
We wanted to thank you for your invaluable help in the recent sale of our mother's home in Mason Hill, and to pass on our warm recommendations to any future clients who may be interested in buying or selling a home in the area.
Working with you was a pleasure from the outset. Your professional and congenial manner inspired confidence, and your insights into market conditions – as well as how individual homes will fare in that market – were of great help in understanding what improvements were necessary to prepare the house for sale.
The numerous contractors you recommended to carry out preparatory work all provided excellent services, all at very reasonable cost. Your follow-up ensured that each job was done properly and in a timely fashion.
The results were impressive – a full-price offer within a few days of the open-house, and a closing just a few weeks after. Clearly you got it right – you immediately saw the potential of the house, knew how best to show it, and understood how best to price it. And you skillfully shepherded the house to a smooth closing, resulting in satisfied parties on both sides.
Again, we are very grateful for your expert knowledge, keen instincts, and professional and personal courtesy that made our experience so positive and pleasant. We truly enjoyed working with you, and we highly recommend you to any potential clients.
With warm regards,
Christine, Barbara, John, and Molly Tarpey



"The Tarpey family came to me last summer and asked for help in selling their mother's house at 7405 Windmill Ct. Only one of the four siblings lived in the area, and they were overwhelmed with the enormity of the task of selling what had been the family home for 40 years. Together we developed a plan to prepare the house for market and maximize its value. The plan worked, and the house sold in four days for full list price! I can help you, too!"
Christine, Barbara, John, and Molly Tarpey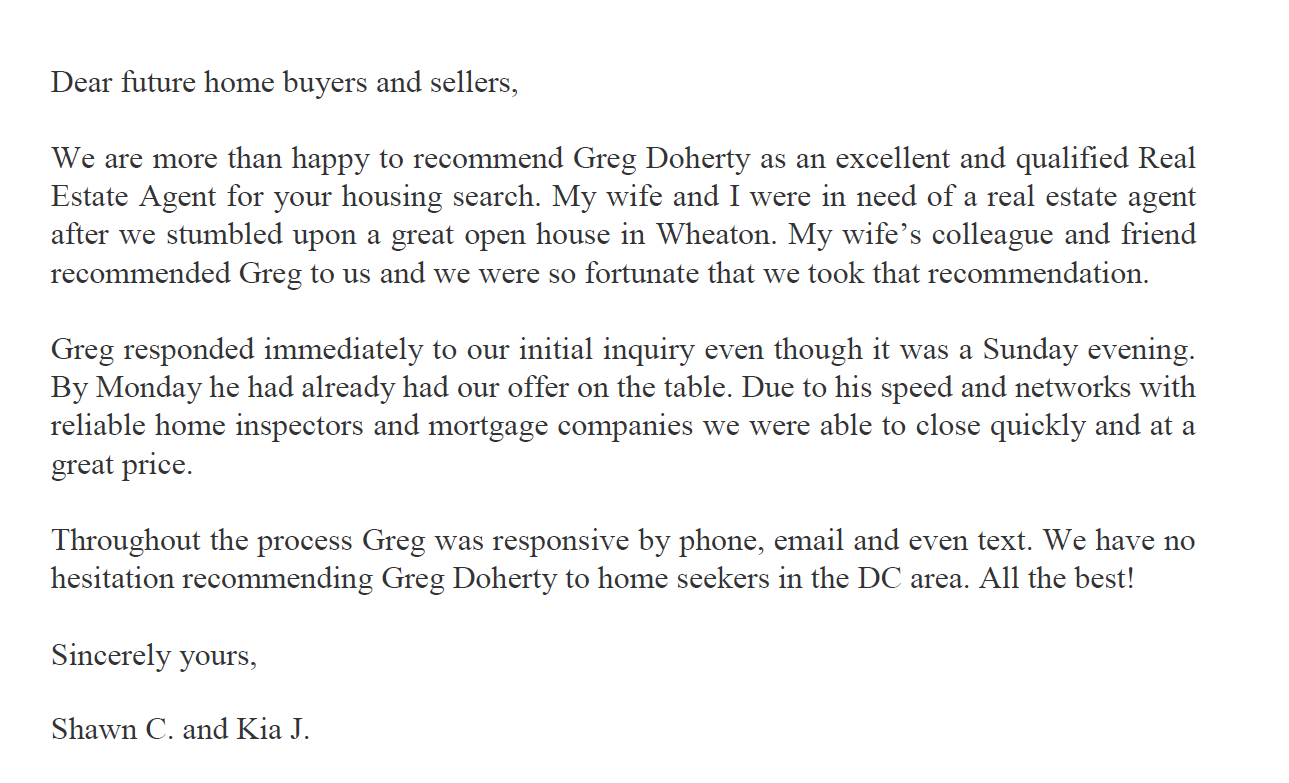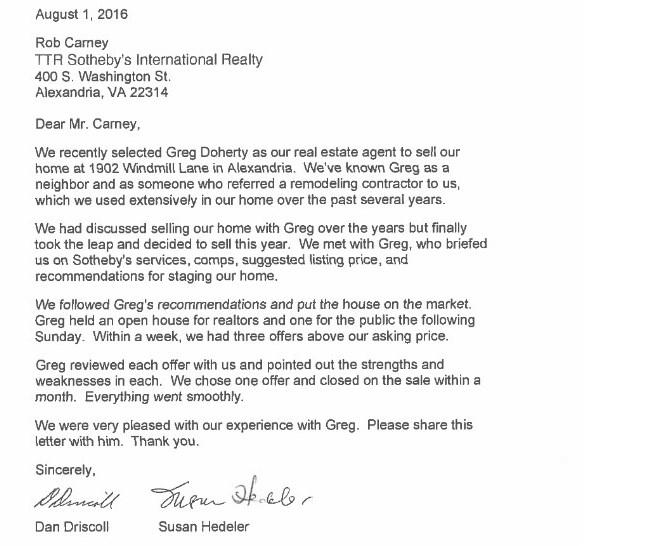 Contact info
VA License Number: 0225096844

Coldwell Banker Realty
310 KIng Street, Alexandria, VA 22314